*YINKA AKINWALE FOUNDATION, DISTRIBUTES FREE FUEL TO OKADA RIDERS*
To cushion the effect of Covid-19, *Yinka Akinwale Foundation* has flagged off the free distribution of premium motor spirit(PMS) in Iragbiji, headquarter of Boripe local Government to towns and villages in the local government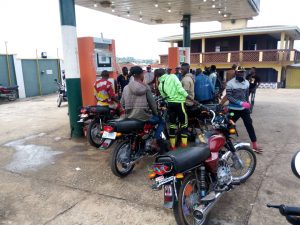 While speaking with newsmen during the events, the coordinator of *Yinka Akinwale Foundation* Mr Tope Afolabi said that the foundation was formed to cater for the less privileged in the society and to support the good work of the state Governor of osun, Mr Gboyega Oyetola.
The coordinator said, the governor has done so well and every reasonable sons and daughters of the state must work to support him. "We are doing this as a foundation to support the government of Osun, headed by Mr Gboyega Oyetola and to also seek support of our people for him as he is warming up for second term" He said.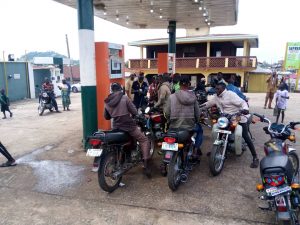 Mr Tope Afolabi has assured the people that, the distribution will cut across the local government, he also assured that the foundation will be up and doing in providing relief materials for the masses. "Oyetola, since the outbreak of Corona virus, has provided relief materials for the people of state, we are only complementing it as the government can not do it all. His wife, Hajia Kafayat Oyetola has also been doing fine. We must support them, they are truly God sent to the state of Osun.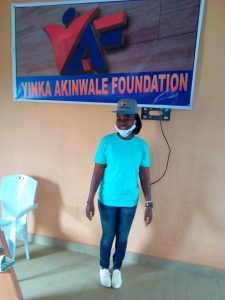 Some beneficiaries who spoke with journalist, cannot hide their joy as they prayed fervently for the foundation. They used the opportunity to advice others who are privileged in the society to take a clue from Mr Yinka Akinwale and give back to society. They also pledged their support for Oyetola administration, saying, " No government has stood with poor masses like his government " his second term is a done deal, they all chorused.

The leaders of the ruling party in the local government Prince Muftau Omogboye also, pray for the organiser as he flagged off the distribution.