PROGRESSIVES e-GROUP AND OSUN GOVERNMENT; INSEPARABLE PARTNERS IN PROGRESS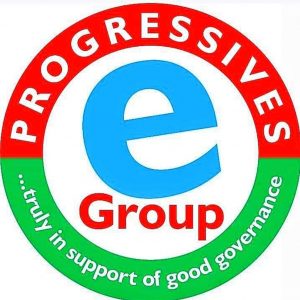 Facebook and other social platforms were awash yesterday, 20th April, 2020 with opinion of Mr. Abiona Wahab Abiodun who among his many positions and titiles is; Coordinator of Progressives e-Group.
The backlash response that followed the post to the messenger and all positions attached to the messenger necessitated this release to firstly, state the working template of the group in relation to members liberty to personal opinion and lastly, restates our good working relationship with Osun government under His Excellency, Governor Gboyega Oyetola.
Let it be stated that Progressives e-Group respect the right of each members to have a personal opinion and express same with his/her name so far the person can defend such opinion. The group speaks via a well know template anytime it wanted to in a clear and unambiguous way. Therefore, it is an attempt to call a dog a bad name in order to hang it if a member opinion is been used to throw pebbles and insult to the group.
Progressives e-Group as the name connotes is fully in support of progressive oriented government of Osun under Governor Gboyega Oyetola as were with our Grand Patron, Ogbeni Rauf Aregbesola when he was Governor of Osun between 2010 to 2018 and now as Minister of Federal Republic of Nigeria. As far as we are concerned, both leaders remain the symbol of our party in Osun and support for them is no going back adventure.
Let those who want to use our group name to score political scores and get loyalty rating desist as Progressives e-Group and Osun State Government are inseparable partners in progress.
Progressives e-Group,
……. truly in support of good governance.
21st April, 2020.