WHEN KIND CANNOT BE GIVEN, THEY ARE BETTER APPRECIATED.
He is a good muslim but he is not a fanatics, he doesn't discriminate, separate nor segregate, he will never asked of your religion before he will render help or assistance for you, under his leadership in Ejigbo APC, a christian became the chairman of a local government that is sufficiently dominated by muslims, i mean Ejigbo Central Local Government. To cap it all, you ignored all the calls by the fanatics that you should never allowed a Christian to take over from you as the representative of Ejigbo state constituency by not only gave the ticket to a Christian, Hon. Adekunle Oyekunle, but also worked hard, spend heavily and gave him over 19,000 votes which is the highest that a progressive party will get in the history of our local government.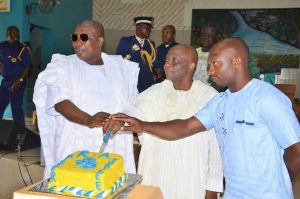 Immortality lyes not on the position that one left behind, but on the numbers of life touched, all these qualities and efforts had add up because people sees and notices them and today the 17th day of August, 2019, the Royal Ambassador of Nigeria, Osun state Baptist conference of the Nigeria Baptist convention owing to his philantrophic gesture weaving it together with his all round display of undiluted religion tolerance, awarded him, Oluomo Najeem Folasayo Salaam as the GREAT COMMANDER OF UNITY (GCU) of Osun state.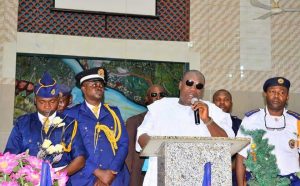 The most greatest reward for good deed is more one. As i am congratulating you for this great feat sir, i urge you to continue the service your God through humanity and continuing displaying the highest degree of your religious tolerance. Indeed IWALOYE……,,,Congratulations to you once again our bossman.
📷 Salam Mutiu Anifiwose