PROPOSED FEDERAL COLLEGE OF EDUCATION (TECHNICAL), IKIRUN, OSUN STATE ESTABLISHMENT BILL BEEN SPONSORED BY HON. AFOLABI OLALEKAN;  MY SUBMISSION By Adebiyi Wasiu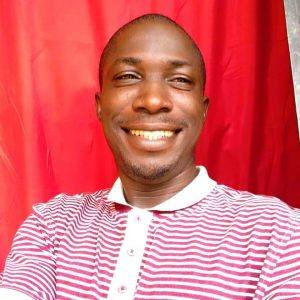 By; Adebiyi Wasiu Adebisi
"Every problem comes with two things – a possibility and a mirage. The only difference between a winner and a loser is which one of those two things he holds on to" (Chinese Proverb).
Social Media – particularly Facebook has been awash within the last 16 hours on Hon. Olalekan Rasheed Afolabi (Asoju Rere) move to have Federal College of Education (Technical) established in Ikirun through a bill he is sponsoring to that effect at the House of Representatives where he is a Member.
While others see this as impossibility because others are also attempting it in their respective federal constituencies, it is their right and they are entitle to such mindset albeit unpatriotically.
However, from our own end here, we see possibility in it and we will pursue it because;
1) Technical Education is the solution to unemployment menace in Nigeria. This Federal College of Education (Technical) will plays a vital role in human resource development of this nation by creating skilled manpower, enhancing industrial productivity and improving quality of lives.
2) Osun Central is the only senatorial district in Osun without any federal higher institution of learning. More so, Ikirun is the only zonal/administrative headquarters without any higher institution at all.
3) Federal Colleges of Education (Technical) are not enough presently to train the needed manpower for our country growth and development. Presently, we have eight throughout the country. Making it nine with this Ikirun establishment will not be a bad idea.
Ours is to argue our case on its merit and lobby for it on its substance. On this, we are purposeful, focused and determined and by God's grace, we will achieve it.
History Beckons!!!
Wasiu Adebiyi is Personal Assistant to Hon. Afolabi Olalekan (MHR).