REP MEMBER THREATENS TO SUE POLICE FOR THE DEATH OF CONSTITUENT IN OSUN
The member representing Ede North, Ede South, Egbedore and Ejigbo federal constituency of Osun state in theNationalAssembly, Representative Bamidele Salam has threatened to institute legal action on behalf of the family of one of his constituents, Idris Ajibola who was killed in an auto crash while being chased by men of the Nigeria Police Force in Osogbo, Osun State on Tuesday.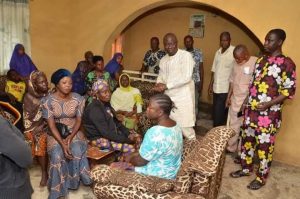 In a statement issued today after a visit to the bereaved family of Idris in Ofatedo, Egbedore Local Government, Representative Salam called on the Inspector General of Police to immediately apprehend the Police men whose conduct led to the auto crash that killed the 21-year old apprentice.
The lawmaker said it was unfortunate that many Nigerian youths are being humiliated and wasted by law enforcement agents on a frivolous pretext of fighting cyber crime.
While describing the late Idris as a son of peasant parents who struggle to ekk out daily living, Salam said there was nothing ostentatious about the life of the Deceased to suggest his being involved in any crime and wondered why the police could not adopt a more civilised approach in dealing with suspects as it obtains in other parts of the world.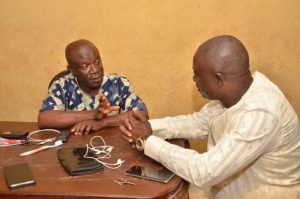 The lawmaker expressed shock that 48 hours after the incident, no arrest has been made of the officers involved thus fuelling speculation that the matter would be swept under the carpet like similar ones which happened in the past.
He said if the police authorities fail to do justice to the family of the victim, he would have no choice than to seek justice in a court of law and ask for appropriate compensation for the family.