Progressives e-Group; the big name that rocks the space.
By Fatola Felix
Former Assistant Publicity Secretary,
2018 – 2020
It is no longer a news that Progressives e-Group is the number one online media group in the State of Osun and it is as well no surprise that Progressives e-Group in all ramification acts, behaves, poses and does her things the way a leading entity does.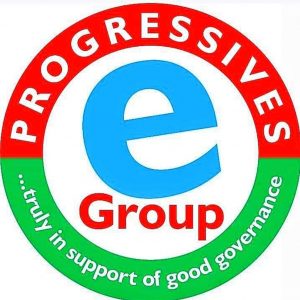 It is on record that no media group in the history of Osun has attempted having her leadership in place through a democratic election, the usual means has been by selection.
Progressives e-Group had her first general election in 2018 where Comrade Abiona Wahab Abiodun became the first elected Coordinator of the group alongside other executive members which I was part of.
The stability, oneness, cooperation and pursuit of common goals within the group has seen the group recording another successful general election on Sunday, 1st of November, 2020 where Comrade Yekeen Ademola Omo-Omi was ushered in as the second elected Coordinator of the group.
Progressives e-Group is a sociopolitical group within the APC which was formed over 6 years ago with few members then who had come together selflessly to fill the vacuum (which is basically on the socio media) the opposition party was using to defame the government of APC under the leadership of Ogbeni Rauf Aregbesola and to the best of my knowledge, that ideal and ideology has remained till date.
The group has from her creation promoted the good works of our Party produced government in the State of Osun and beyond which has secured for us a honorable seat in the socio-media space with our activities that is devoid of sentiment, nepotism ,racism etc.
This feat that the Progressives e-Group has attained right now is not a day job, it could only be gotten through the effort of a people who are focused, principled, dogged , resilient and consistent.
Progressives e-Group
…….truly in support of good governance