Progressives e-Group celebrates Alhaja Serifat Aregbesola @ 59.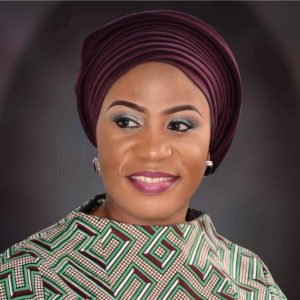 The number one online media group in the State of Osun, the Progressives e-Group joins thousands of well wishers across the globe to celebrate the cerebral of our life Patron, a virtuous and woman of substance, the wife of the former governor of the State of Osun, Alhaja Serifat Aregbesola (Iya Kabiru) on her 59th birthday.
The Founder and President of Seri Care Foundation (SCARF) was born in Kaduna on the 26th day of September,1960. She is a graduate of Catering and Hotel Management from Lagos State Polytechnic. Her love for the welfare and happiness of people prompted her to establish a Foundation named Sheri Care Foundation with the acronym (SCARF), which activities revolve around care for the aged, the needy, people with physical challenges, women, widows and the young ones. Her keen support for her husband Ogbeni Rauf Aregbesola while in office is what could best explain the saying that behind a successful man is also a successful woman which she is.
The progressives e-group family celebrates you today ma and pray that Almighty Allah (SAW) give you long life, good health and grant you every of your heart desires.