BUHARI CABINET….. THE BEST SINCE 1999 – AGF CHIEF.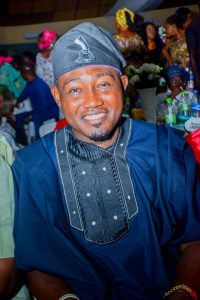 The National Coordinator of Asiwaju Grassroots Foundation, Com. Adunni Olateju Ishola has described the newly inaugurated Cabinet of President Muhammad Buhari as the best since Nigeria return to democratic rule in 1999.
Olateju stated this at the weekend during a chat with newsmen in Abuja, saying that the President assembled men and women of proving leadership qualities.
He said, "With the current cabinet members, Nigeria is truly SET for the next level of development.
The AGF chief insisted that the Government of President Buhari will do all within its power to provide purposeful leadership for the people of Nigeria. I can vouch for the ability of the current leadership to do well."
While commenting on security, Olateju said that though the security challenges are worrisome, it's not insurmountable. 'I urge Nigerians to support the government in order to have a society we all craved for.'
"Yes, there are security challenges across the nation, no section of the country is immune from it, but we can get over it if we support the government by providing useful information to security agencies," he said.
While speaking on the ability of the former Governor of the State of Osun to coordinate the internal security of Nigeria, the Comrade said that Ogbeni Rauf Aregbesola leadership has been tested with his eight years rule in the state of Osun, stressing that Osun was peaceful during his eight years rule in the state. "I don't have any doubt in me that, Ogbeni will do well as Interior Minister." He stated.
He also commended the President for including more women and youths in his cabinet, saying, 'it's a new dawn in the history of Nigeria'.