Osun Govt Expresses Readiness To Rehabilitate Ila-Orangun-Kwara Road
The Osun state government has expressed its readiness to commence rehabilitation of Ila-Orangun to Kwara road.
The state Commissions for Works and Transport, Engr Remi Omowaiye gave the disclosure at the weekend during his inspection to some ongoing roads projects in the state.
According to him, the 10 kilometres road which links Osun and Kwara states, will enhance economic development of the state and it would enhance smooth transportation of farm produce and goods if completed.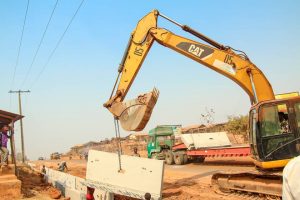 Omowaiye who said the state Governor, Alhaji Gboyega Oyetola has mandated them to put machinery in place and ensure that the road come alive, said the Governor desired that infrastructure development improves the economy of the state.
His words, "We came to access the road and to make sure we that the road is passable for the people of Ila and its environs. Ila-Arandun road is one of the major roads linking Osun and Kwara and Mr Governor has given directives that we must commence work on it immediately. We are here to access the road and see how we are going to move to the site immediately.
"We cannot give the specific time for the completion of the road project but I can tell you categorically that we have a mandate to make the road passable within the next six months what that means is that we have to work day and night to ensure that we achieve that.
"We also envisage with the fact that once we are done with this road a lot of traffic will be diverted here. A lot of people traveling from other parts of the state would come through this road. This would as a matter of fact enhance economic development of the state and it would also enhance smooth transportation of farm produces .
"As we all know that our Governor is desired infrastructure development to improve the economy of the state. I can tell you this road is utmost important to the governor and he has mandated us that we put machinery in place to ensure that this road comes alive".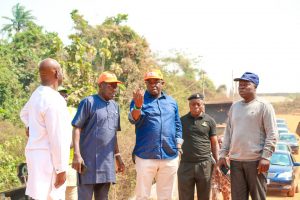 Also speaking on the ongoing Osogbo-Ikirun-Ila Odo road projects, the Special Adviser to the Governor on Work and Transport, Engr Olaniyan Olatoke and Director of Highways,Engr Basiru Akande said with the quality of the materials and manpower would make the road have a very long life span.
The duo therefore said in order to avoid frequent maintenance of the road, the ministry will ensure that good and quality job will be done on the roads.