Osun Education Review: Let The Good Work Continue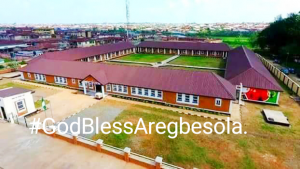 It is no longer news that the Education Review Committee has submitted her report. The most trending issues in the report are Merging of Schools and Single Uniforms for students.
The question begging for answer is; how has this affected the output of students' performances in their West Africa Senior School Certificate Examination (WASSCE)? No matter the coloration of education policies in terms of infrastructures, mergers, single uniform, school feeding and all others; if the students general performance in SSCE is below average, no amount of professors behind those policies, it is an effort in futility.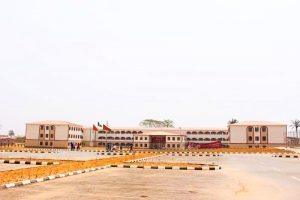 According to the West African Examination Council (WAEC) in 2016, information has shown a 113% improvement in the performance of students who wrote the May/June WASSCE in State of Osun. This shows the increased dividends from the massive investment in education by the administration of Ogbeni Rauf Aregbesola.
In 2007, long before the advent of Ogbeni Rauf Aregbesola in the State, results in the analysis by WAEC shows a poor record of 6.86% of students who had 5 credits including Maths and English.
Specifically, the 2016 WASSCE result (46.3 pass rate) shows an improvement of 113.56%. We can go on and calculating how year in, year out, the Ogbeni administration has embarked on painstaking steps to not only address the relative decline and stagnation in students performance but recorded considerable improvement.
Merging of Schools

Each of these schools were equipped to state-of-the-heart standard, especially with digital learning aids, electronic boards, functional and contemporary laboratory equipment, sports facilities, clean water and large power generators.
The only way to provide these facilities at affordable costs is to merge small poorly equipped schools into larger schools where all the facilities can be provided to large numbers of students using economy of scale to maximum advantage. This is what Ogbeni has done.
Single Schools Uniform
The reclassification of schools naturally gave birth unified school uniform project. This single uniform will give common identity to all the students of the state.
It worthy to note that, the first batch of this uniforms were distributed to students free of charge. No any statistical data or empirical analysis shows that the introduction of same school uniform has aided commission of crimes by students has been wrongfully claimed by some quarters.
Though we are not against any improvement on existing policies but a frivolous justification for changing of policies will not be a good one and the reasons for the establishment of existing policies should not be defeated.