OSHA Election: We Must Ensure APC Controls the Assembly, Oyetola's Aide Charges Electorate
The immediate past former commissioner for Information and Strategy in Osun state, Adelani Baderinwa has said that the forthcoming House of Assembly election is crucial to Governor Gboyega Oyetola's administration and delivery of good governance in particular.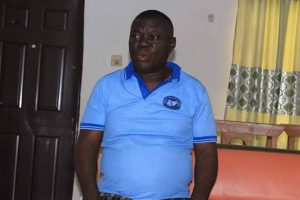 According to Baderinwa, the formation of members of the House of Assembly will determine to a large extent how Governor Oyetola would perform and by extension how well the people will benefit in terms of delivery of dividends of democracy.
Baderinwa who is the Supervisor for the ministry stated this while addressing members of the All Progressives Congress (APC) in Ikirun, Ifelodun Local Government of the state, at a meeting, on Monday.
He urged all eligible voters and lovers of good governance to come out and vote massively for all the APC House of Assembly candidates in the coming Saturday election, saying that they would be saving the state from slow growth and continuity of steady development.
The former commissioner said it is fundamental for the APC members to ensure that the 6th House of Assembly is largely dominated by the APC candidates, at least to have a two-third majority in the parliament for smooth running of government.
Baderinwa said it is important to have a parliament that will be on the same page with the executive to avoid a scenario of the 8th National Assembly led by Senator Bukola Saraki who almost frustrates President Muhammadu Buhari's administration.
He noted that the Peoples Democratic Party (PDP) has a sinister plan to frustrate Oyetola's administration through the control of the House of Assembly, having been defeated in the governorship and last general election.
Charging the APC members and other electorate in the state to guide against 'PDP's come back' move, Baderinwa said the opposition is on vendetta mission and has nothing in stock than to stall the ongoing development.
The former commission said it is essential for the APC to control the House of Assembly because to strengthen Governor Oyetola's love for the common good.