The immediate past commissioner of innovation,science and technology in the state of Osun and current supervisor for works in the ministry of works Engineer Remi Omowaiye has been given award of excellence by the Nigeria society of engineer (NSE) state of Osun chapter.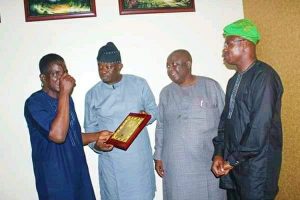 Yesterday Sept. 12th, 2019
During the 2019 Engineering week, Nigeria Society of Engineers NSE Osogbo Branch, presented Award of Excellence to Engr. Omowaiye Oluremi in recognition of his outstanding managerial performance dedication and consistency for excellence in the delivery of engineering projects in the state of Osun.