No N170m SUV for Osun Governor.
The Land Cruser SUV official vehicle of State of Osun Governor Gboyega Oyetola should neither be anybody's headache nor a source of worry for mischief makers.
It certainly does not cost any amount near N170 million which these 'bad belle'people are quoting.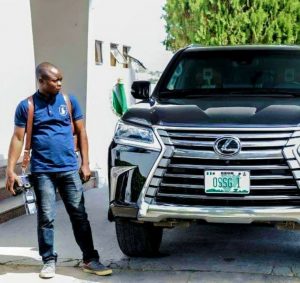 No dime has yet been paid on the vehicle brought for the governor by his friend.
Oyetola is prudent. Many can attest to this.
Wait for payment to be made before you begin your tongue-wagging.
This muck raking is unnecessary.