MAF Holds Her Maiden Edition of Female Hangout,
…Says the Program is Meant to Educate, Strategize and Eradicate Women and Child Abuse in Our Society.
The Monsurat Ajoke Foundation organised her first edition of Female Hangout on Sunday, 5th of September, 2021 in fulfilment of one of the organization main objectives of eradicating women and children abuse in the society.
This is in line with the opening remarks of the founder and President of the Foundation, Miss Monsurat Ajoke. She described the maiden edition of "Female Hangout" as a programme designed by the organization to educate, strategize and eradicate women and child abuse in our society.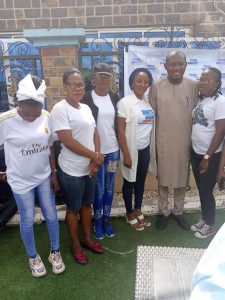 She added further that whoever is going through one abuse or the other should endeavor to speak out by approaching MAF to discuss their problems as experts are waiting to take up the challenge instead of keeping such abuse to themselves or talking to their friends who will later use it against them.
Citizen Lola, one of the resource persons spoke on the need for men who have been married to always take proper care of their spouse wellbeing and never reduce their spouses to dummies. She also took the gathering on variety of abuses and the effect on the victims.
Comrade Ishola Olateju, Personal Assistant to Hon. minister of interior Ogbeni Abdul Rauf Aregbesola also attributed Neglect of culture, Abolition of history as part of the causes of broken home and Women Abuse.
Mrs Kehinde Lani Baderinwa who is a wife of the former Commissioner for Information and Strategy in the State of Osun spoke on the symptoms of abuse and ways of preventing it. She urged women to choose to be happy at all times and have confidence in themselves.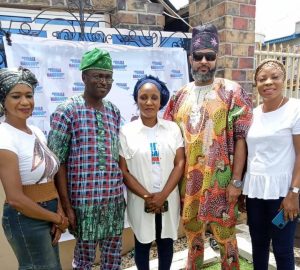 Speaking also at the maiden edition of Female hangout of MAF is Lion Hajiah Toyin Adesoye who spoke about healthy living of women. She advised women to shun smoking and limit alcohol intake but take more of fruits, exercise and enough rest.
Also present at the event are; Arewa Folashade Adeyemi (the first daughter of Alaafin of Oyo), Dr A. A. Jacks (Baba Asa), Prof. Aderemi Ajala, Hon. Teju Adunni (Personal Assistant to Minister of Interior), Mr. Shola Odunlade and a host of others.