Kogi Election: Don't replace Diamond with Stone – Olateju counsels Kogi electorate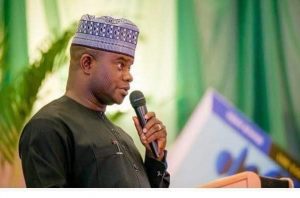 The National coordinator of Asiwaju Grassroots Foundation, a social political group, promoting and propagating the political ideology of APC National leader, Asiwaju Bola Tinubu, Com. Ishola Olateju has advised the people of Kogi state to be wary of political marauders who pretend to be friends of the masses as the governorship election in the state draws nearer.
Olateju, while speaking with newsmen at the premises of National assembly after a visit to the Special assistant to the speaker of House of Representative on Youth, Com. Alli-Balogun recently, said, the only way to sustain development in the state is to support and allow continuity of the Yahaya Bello administration in the state.
Olateju said, the challenge of Salaries was inherited from the same party that is now promising heaven and earth because of the upcoming election.
He said "Before Yahaya Bello came on board, the state government under Idris Wada, the elder brother of the current Governorship candidate of PDP owed the workers about 12 months salary, so it is wrong to put the blame of salaries on Yahaya Bello who did everything to pay the workers their salaries up to date."
Comrade Teju, who was flanked by comrade Alli-Balogun who is also the national secretary of AGF, urged members of Asiwaju Grassroots Foundation in Kogi state to mobilise massively for the re-election of the Governor.
Olateju vowed that the group will play a significant role in the election noting that "We are going to participate fully in the election as a group and because the Governor is representative of the Youths."