Mr. Bello Adegboyega is a seasoned chartered Accountant and financial expert of high repute. Presently, he is the Chairman/CEO of Skywide Group of Company. He was appointed to the Board of Al-Barakah Microfinance Bank Limited in 2009 as Non-Executive Director.
He started his professional career in 1999 with KPMG AUDIT (CHARTERED ACCOUNTANTS) as Audit Trainee Assistant. He was responsible for General Audit Practices with emphasis on Oil and Gas. Also, he was member Audit-Consulting Team for Shell Peroleum Development Company before resigning his appointment in 2000 for higher responsibility.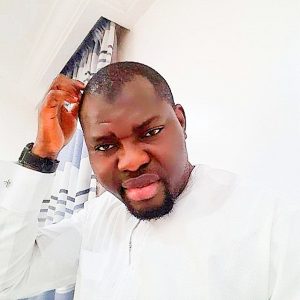 In 2000, Adegboyega joined OCEANIC BANK INTERNATIONAL PLC (Now part of ECOBANK PLC) holding various positions in Senior management including being the company's Head of MIS, where he was responsible and specifically in charge of Financial Analysis and Accounting. He was the Chief Finance Officer (CFO) Oando Marketing Nigeria Plc.
Adegboyega holds a Bachelor of Science degree in Banking and Finance from University of Lagos and a Master in Business Administration (MBA), UK. He is a Fellow of Institute of Chartered Accountants of Nigeria (FCA) and Associate, Chartered Institute of Taxation of Nigeria. He has attended several courses locally and internationally and is an alumnus of Manchester Business School, University of Manchester, UK. He is highly successful in his chosen career and highly respected among his fellow accountants. Adegboyega is widely travelled and received numerous awards and commendations.
He was house of representatives aspirant under the Progressive party APC during the last general election for Ifelodun/B'órípé/Òdò Otin federal constituency.