I'm the highest king in Yoruba land, I speak with thunder in my mouth – Oba Akinruntan challenges Ooni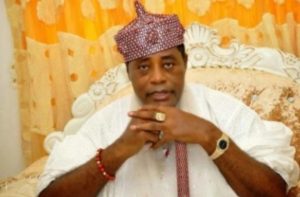 The Olugbo of Ugbo Kingdom in Ondo State, Oba Fredrick Obateru Akinruntan, has declared that he is the highest Oba in Yoruba land.
He also claimed that his father owns Ife Kingdom and that he has the right to crown Yoruba Obas.
The Olugbo had recently attacked the Ooni of Ife, Oba Adeyeye Enitan Ogunwusi, over his (Ooni) claim that the Igbo people were originally from Ile-Ife.
Akinruntan spoke at the installation held at his palace in Ugboland, yesterday, declaring that, "I am ready to crown more kings from the Diaspora as long as I remain the number one king in Yorubaland. I am the custodian of the Yoruba culture.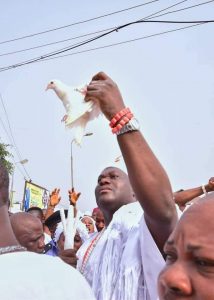 "I am going to give more Obas in the Diaspora crowns. Many of them will get crowns and staff of office from me and nobody can query me. They know that I'm a special Oba in Yorubaland. My father, Oba Makin Osangangan, is the owner of Ife.
"I am the leader of all Obas in Yorubaland. I speak with thunder in my mouth and I make bold to say so. No one is above me in Yorubaland in as much as it has been accepted that we are from Ife. I am the one that Oduduwa met at Ife.
"I'm going to celebrate 10 years on the throne; people should go and prepare. I don't want people to wear suit to my coronation anniversary because I'm a Yoruba Oba.
"The coronation will be a special celebration because I'm preparing for it and people will come from all over the country to celebrate with me."
The three men crowned by the Olugbo were the Oriade of Georgia, Oba Bernard Shola Akinrimisi; the traditional ruler of Yoruba in Liberia, Oba Omobolaji Ogunkoya, Oodua Gbadewolu I, and the traditional ruler of Yoruba in the Republic of Ireland, Oba Saheed Ibrahim Adufe.