Ijesaland Water Problem Will Soon Be Over – Osun Water Ministry Boss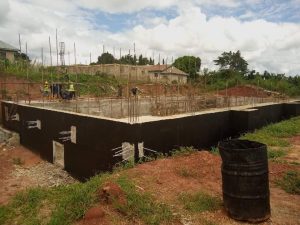 The contractor handling Ilesa water project have been charged to expedite action on the completion of the project with a view to ensuring that the project is delivered to specifications as scheduled.
This charge was giving by the state Commissioner for Water Resources and Energy, Dr. Amidu Raheem Tadese and the Special Adviser in the ministry, Engr., Ibitoye Felix Adeniran during a joint inspection visit to water project sites in Ilesa axis of the State of Osun.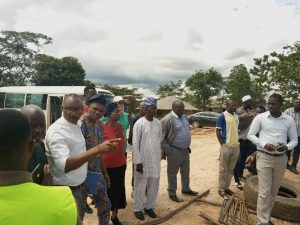 While expressing satisfaction with the level of work done at the site of the booster station and reservoirs in Ilesa town, the duo were confident that, barring all odds, the project should be completed on time so that the people of Ilesa and its environs would be able to enjoy portable drinking water.
The two cabinet members however observed that the pace of work done at the Kajola water treatment plant was too slow, thereby demanding to meet with the consultant and the contractor in the ministry.
They opined that without the treatment plant in place, other works carried out on the project would amount to nothing.
They also emphasised the need for quality reinforced concrete works, which, they alert, must not suffer any leakage.
Meanwhile the Senior Consultant on Water Resources, Engr. Tawa Williams has attributed the observable slow progress of work and limitations on unfavourable terrain which had hampered mobility in freighting most of the equipment needed on site from Lagos to the state.
Tawa Williams however stated that, despite the simultaneous project works being undertaken in eight different sites, she was confident that by June 2021, the project will be fully commissioned by Governor Adegboyega Oyetola.
In his assessment, the project Engineer, Engr. Sunday Efosan, explained that the three reservoirs were at 30% stage of completion, while the transmission booster station and pipelines were at 40% completion stage.
The project coordinator Engr. Kayode Oyebode also maintained that, the project is on course and that the delivery month of June 2021 remains sacrosanct.