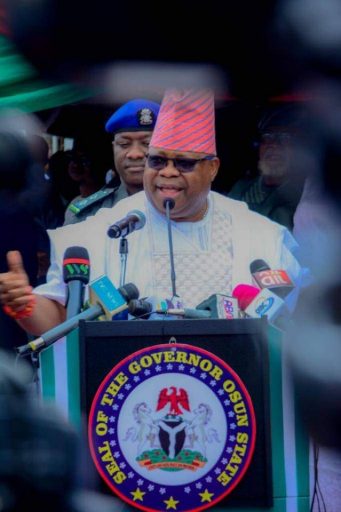 Governor Ademola Adeleke has been dragged before the National Industrial Court in Ibadan, Oyo State, for dissolving statutory board members before the expiration of their tenure.
The statutory boards which are Judiciary Service Commission, Civil Service Commission, Osun State Independent Electoral Commission (OSSIEC) and Osun State House of Assembly Service Commission, through their counsel, Kunle Adegoke, SAN, demanded N500 million as damages from the state government.
It would be recalled that Adeleke dissolved the board and appointed another set of people into those positions last week.