Global Affairs and Sustainable Development Institute [GASDI]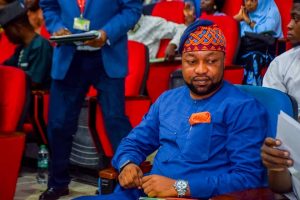 I discussed two (2) Lead papers presented at the International Symposium on Sustainable Development organised by the Global Affairs and Sustainable Development Institute [GASDI] on the 25th & 26th June,2019.
1. Managing the Leadership-Folllowership nexus for sustainable
develoment in Africa.
2. Sustainable Development in an emerging State: the state of Osun.
(by Ogbeni Rauf Aregbesola)
This is one of the largest gathering of professors, researchers, policy makers and experts in sustainable development across the globe in recent times around here.
It was such an intellectually stimulating programme and I felt greatly at home.
Indeed, Africa is greatly blessed with great pool of human capital that can think through her challenges and develop solutions. Only if we can give them the opportunity to do so.
No society can solve its problems with the same level of thinking that created them. For Nigeria and Africa to successfully lay the foundation for sustainable development, critical thinking, robust intellectual engagements, research and knowledge minning is a sine qua non.
Have a beautiful friday!
By Honorable Tunde Lekan Olatunji
Chief whip state of Osun house of assembly.