FG lauds Osun govt for reviving agriculture, donates two tons of hybrid cashew seeds
…as over 200 farmers benefit
The Federal Government on Tuesday applauded the administration of Governor Adegboyega Oyetola of the State of Osun for revamping the agriculture sector in the State.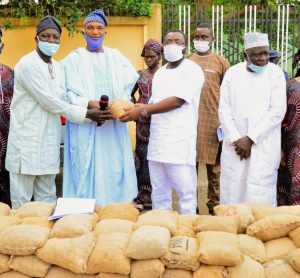 The Minister of Agriculture, Alhaji Sabo Nanono, gave the commendation while delivering and handing over two tons of hybrid cashew seeds donated to the State government, in Iwo.
Nanono was represented by the Director of Agriculture, Federal Ministry of Agriculture, Engr. Sunday Atoyebi.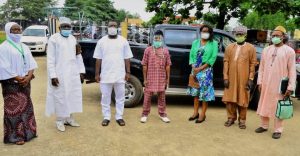 Nanono, who described agriculture as the bedrock of socioeconomic development of the nation, said it was worthy of note that Osun Government had demonstrated a high sense of commitment to rejuvenating the sector and making it the basis of socioeconomic development.
While presenting the cashew seeds to the State Government, the Agric Minister said the gesture would go a long way to turn around cashew production in the State and by extension give more credence to the status of Nigeria in the comity of cashew producers in the world.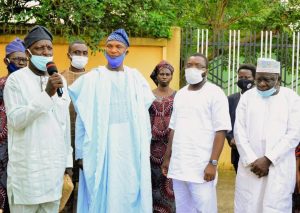 He said "There is no doubt that Osun is one of the few states in Nigeria where cashew is grown impressively well just as the cashew growers in the state are competing favourably with their counterparts in the world. Hence, the reason the State was considered as one of the benefitting states by the Federal Ministry of Agriculture.
"Also, we arrived at this support in line with the statistics gathered that placed the cashew farmers in Osun high and to us, this move would further help to turn around the cashew production and improve the ranking of Nigeria as the 6th largest producer of cashew in the world.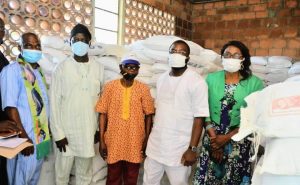 "As you can see, we are not just giving the farmers cashew seeds, but rather, hybrid seeds as this will improve their yield for maximum profit. So, I'll advise the beneficiaries to apply the seeds as prescribed and follow the normal agronomics practices and guidelines.