Eid-el-Fitri Greetings… AGF CELEBRATES WITH MUSLIM FAITHFULS.look
As we celebrate this year's Eid-el-Fitri, on behalf of all executives and members of Asiwaju Grassroots Foundation at home and abroad; I congratulate all Muslim faithfuls for enduring the rigours of fasting and I hope the lessons of the last one month will forever remain in our hearts and I pray that all teachings of the Prophet (SAW) will not stand against us on the day of judgement.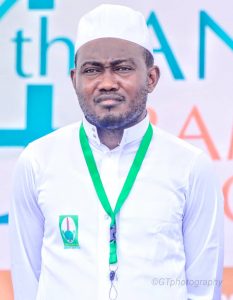 Let me use this medium to urge us all not to give up on Nigeria as the current security challenge demand our cooperation, support and prayers for our leaders to have the wisdom required to end the unfortunate incidents going on in our country. "We must not give up on Nigeria particularly in the face of our current security challenges, we shall overcome if we all remain steadfast in our patriotism and prayers, we must at all times imbibe the spirit of unity, no matter our religious or political affiliation or ethnic groups".
The sacrifices we made in the last 30 days is enough to give us the courage that we can do anything to save our Nation from those that do not have the interest of the masses at heart. Let us support our leaders for a Nigeria that we will all be proud of.
May Allah's blessings and peace be unto us all.
Ishola Olateju Adunni Olorungbebe.
*_National Coordinator_*
*Asiwaju Grassroot Foundation.*