Ara the ancient town in Egbedore local government area of the state of Osun get new King today after almost nine years that the town has been without king after the demise of the late Sunmonu Omolaoye who reigned for fourth years before his demise,he died in the year 2010 after fourty years of peaceful reign.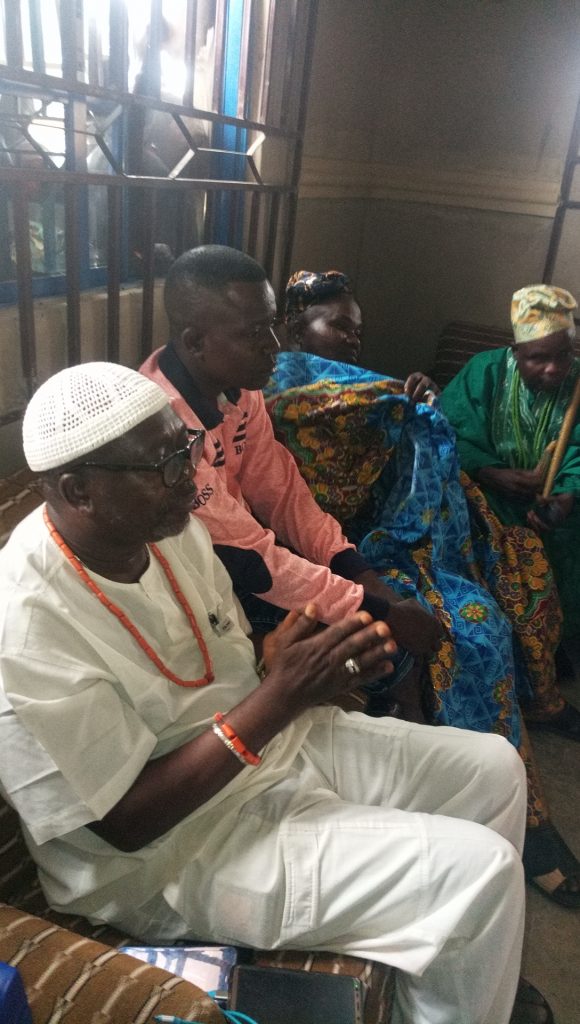 The new leader who emerged under controversial circumstance was installed early today by the king makers led by the Bara of Ara who is the regent, the king makers are seven in number although they are eighteen originally but eleven of them have gone to the world beyond and have not been replaced till now.
The new King is from Ajadi ruling house but he did not just emerged without controversies, the olori Ebis are not in support of the new king but the king makers chooses him above the Olori Ebi's choice and this has caused the uneasy calm in the town as people are seeing in groups discussing the matter in low tone.
As at this morning some kings under Ara have started paying homage to the new monarch in his family house in Ara the place where he will be living before he will finally move to palace after all rituals have been concluded.
The name of the new monarch is Dr Olusola Adesola Oyelade Abidogun 1 a medical doctor who has travelled far and wide and a successful business man.
The chief Immam of Ara land Sheik Muhammadu Jamihu Ayanfabi who also paid homage to the new king prayed for the peaceful reign of the new monarch.