BREAKING: Atiku finally departs for USA.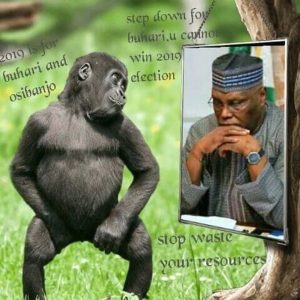 Confirmed reports have it that the PDP presidential candidate left Abuja some minutes ago, and is currently onboard a private jet to the
It takes 12hrs and 44 mins (793.7 km) by road or about 45 mins by air to travel between Abuja, the federal capital territory and the United State of Adamawa (USA) – Atiku's hometown.
It would interest you to know that the APC stands a better chance of defeating Atiku even in his United State of Adamawa, as most of the political leaders and PVC holders in the state refused to move with him to the PDP when he did.