ANYTHING CALLED OSOGBO AGENDA IS FRAUDULENT – OPU NATIONAL PRESIDENT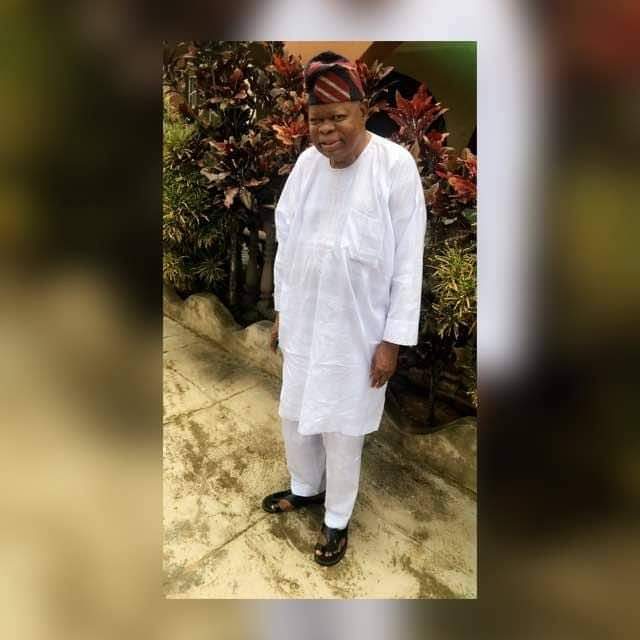 Anything called Osogbo agenda is Fraudulent. There is no agenda in any democratic dispensation, It is Interests. When we talk of policies of a particular politician or party because interests can never be the same.
It is where political interests are the same that we have Agenda but what democracy preaches is for everybody to have their choice willingly. You do not have any right under this setting to command what/where a set of people should decide even your family members.
I want to salute our leaders and fathers most importantly, the Ataoja, Oba Jimoh Olanipekun Larooye II, the kabiyesi has never for once called us to a meeting to give us an Agenda in the name of Osogbo. Our elders, Chief Hameed Omidiran who heads the Elders Council, Alhaji Khamis Olatunde Badmus, Chief Adeleke Oduola, Chief SB Daodu, Dr Olu Alabi, Abija, Olasoji, Dr Muyiwa Oladimeji, Iyalode among others did not call me (Siyanbola) in person to a meeting and gave us an Agenda as Osogbo Agenda.
I am using this medium to tell you all sons and daughters of Osogbo are eminently qualified for any position; they can also vote anyone who they love. They are qualified and capable to vie for any position of their choice, we are pleased with them whatever they want and wherever they belong.
The people of Osogbo have no Agenda. There was no time or the other that we held a clandestine meeting to adopt any agenda. All we pray for is anyone who would benefit our twin with massive development and progress. All we ask for is the success of anyone of them that would contribute positively to our lives.
I am here to Pray for all our Sons and Daughters contesting in this weekend's general elections. OPU has no preferred choice of any candidate. Look at the last Oroki Day we did and how beautiful and colourful it was. It was a memorable occasions as all parties showed representation and donated to the course of Osogbo. They are all good ambassadors of our town.
Q: As OPU National President, indigenes of Osogbo are contesting with indigenes of other towns. What's your position?
ANSWER: If one is not careful, like it is in Yoruba norm, one that is far away might be more relevant than someone at home or close by or at home with you. One has to keep praying for development. For instance, Ogbeni Rauf Aregbesola is not from Osogbo, see the massive development he brought to our town. We just need to keep praying that anyone God chooses for us as our leader, they should have the love of Osogbo at Heart and not that we should rely on beautiful faces and be disappointed at the end of the day, we should be prayerful.
All what we have in Osogbo today is not by our power, but God's wish and love. I am sure that as INEC is running helter-skelter, God is also planning for us.
Q: OPU is worldwide and has a lot of Influence In Attracting Positions at All Levels, Should OPU not be concerned about having special consideration for government positions?
ANSWER: What we should be vying for is not positions, but we should focus on the development of our town. Our children should be our priority. If we seek positions at the expense of our children, we would breed enmity. If we seek slots for positions, and we are given 4 with 15 people available, won't there be favouritism and some kind of agenda?
What we can do is to leave everything in the hands of Politicians. Political Arrangement is different from Community Arrangement. Our responsibility is to give advice to our sons and daughters who are in key positions that they are not there as bench warmers, rather, they should optimize the opportunity given to them to be the face of Osogbo in government and in whatever they do, they should not forget Osogbo.
I must however add that Osogbo indigenes in government should not be redundant but be responsive and reject things that are of negative tendencies to the development of Osogbo in being outspoken and be serious to attract critical and relevant developmental things to the town.
As we prepare for the elections, I admonish all Sons and Daughters of Osogbo to be careful and avoid disruption of public peace. Our Youths should shun violence and keep the peace Osogbo is known for. I urge us all to go out and vote and return peacefully without any breach of Peace as varying Law Enforcement Agents are in town to deal with Offenders.
It will be Well With All Of Us