Alimosho LG constructs Aregbesola', upgrades Abati Primary school
The Executive Chairman of Alimosho Local Government and his team have completed the construction of Aregbesola Primary School. It's a storey building with 10 blocks of classrooms and other facilities such as administrative office ensuite, fifteen toilets, computer center, vocational center among others.
The school is expected to be commissioned in few weeks. When commissioned, it will serve as a model for public primary schools in Lagos State.
To complement the effort, the administration further upgraded all the facilities in Abati Primary school. New windows and doors, terrazzo flooring, sick bay with toilet facility, upgraded computer lab, roof renovation and remodeling of the school fence among others are the new infrastructures in Abati school.
Education no doubt is the bedrock of the society. When there is conducive atmosphere for learning, our future is secured.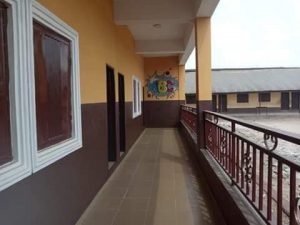 The project manager, Engr. Showole of Metclux Nigeria Limited said "we followed the Subeb standard in renovating Abati primary school. With the remodeling, the learning ambiance will meet up with the 21st century requirements"
Hon. Francis Adebisi, the vice chairman said "we are using this school as a model for all primary schools, not only in Alimosho but Lagos State. Our children deserves to learn in an environment that will attract them to school".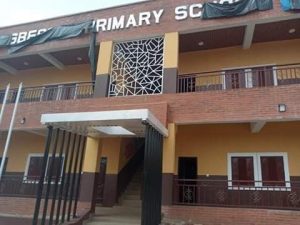 Ayinde Jamiu Kunle
SA Media to Executive Chairman
Alimosho Local Government