Adeoye offers free medical screening and treatment for over 400 patients in Oba – Ile.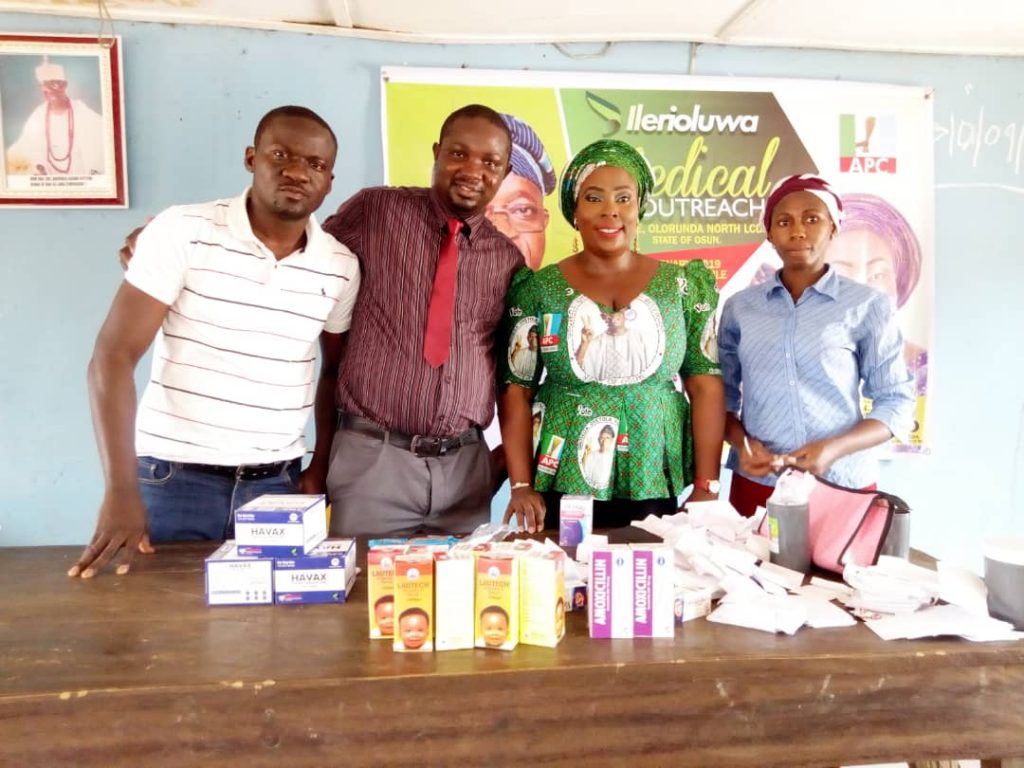 About over 400 people benefits from the comprehensive free medical treatment mission initiated by Honorable Councillor Representing Ward09 Oba- Ile in Olorunda North LCDA Hon. ( Mrs) Adeoye Sakirat Adedayo.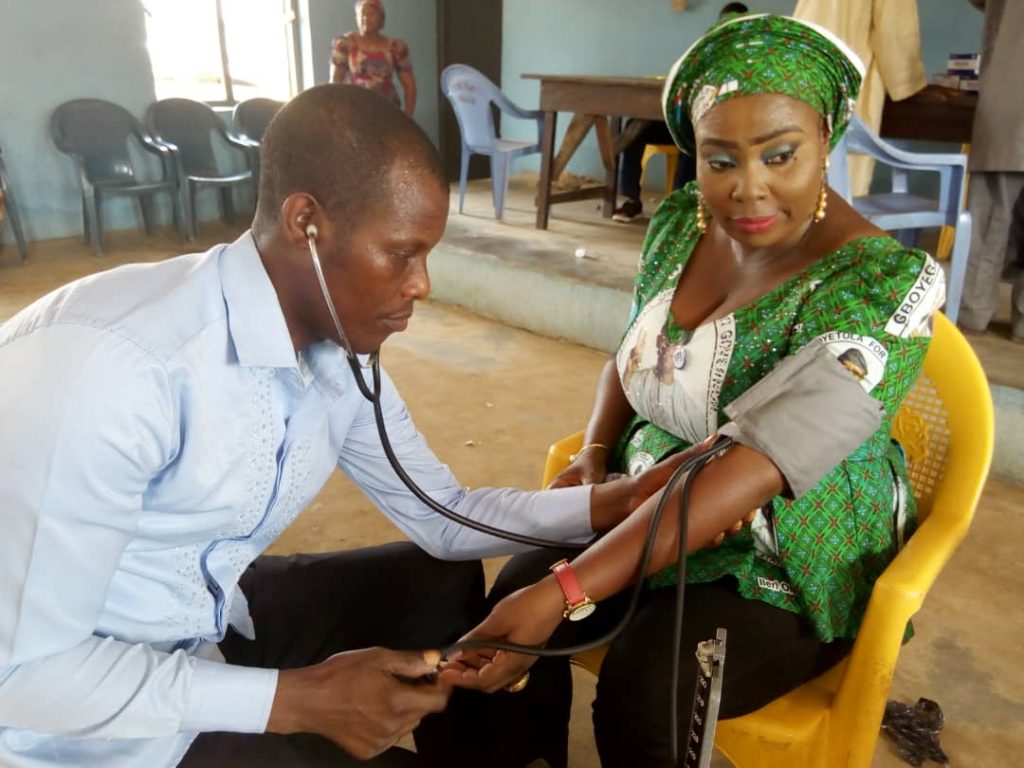 The event is slated for the good people of Oba-Ile and to show support for the present administration under the leadership of Governor Gboyega Oyetola on their effort to rebuild our health service in the state of Osun.
Tagged: Ileri Oluwa Free Medical Outreach for the people of Oba – Ile Hon. Sakirat said it aims at giving her people good medical health, unrestricted access to free medical services and creating an opportunity for them to know their current health status.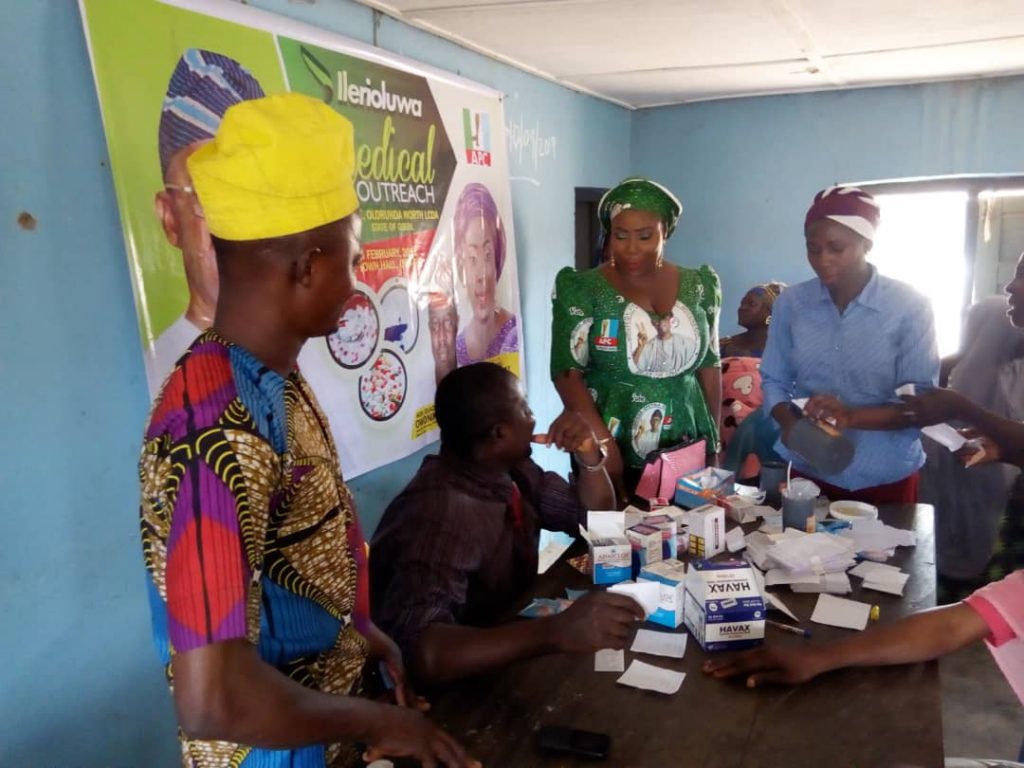 Addressing the beneficiaries, Hon. Sakirat said: "I am passionately committed to the social wellbeing and healthy living of my people and it is the motivated reasons behind this free medical outreach. This programme is aimed at giving my people unhindered eaccess to free medical services that would help them to know their health status and treat them free of charge, including free drugs.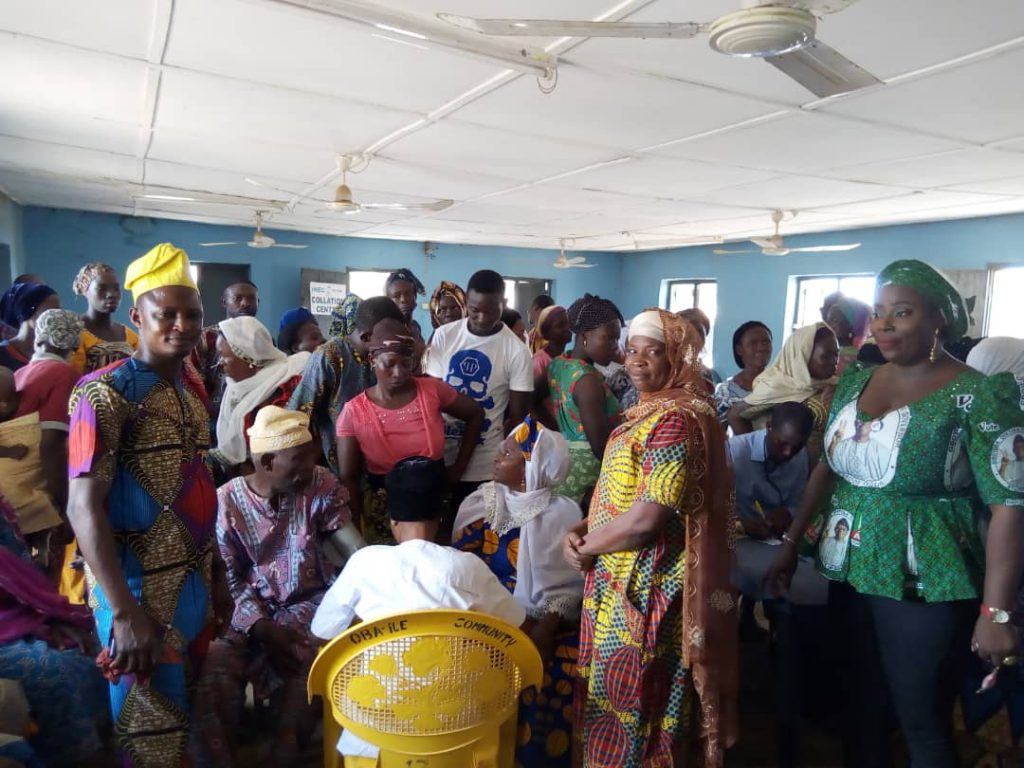 "I urge our people to continue support the present administration by voting all our party candidates from federal to State level at forthcoming general election.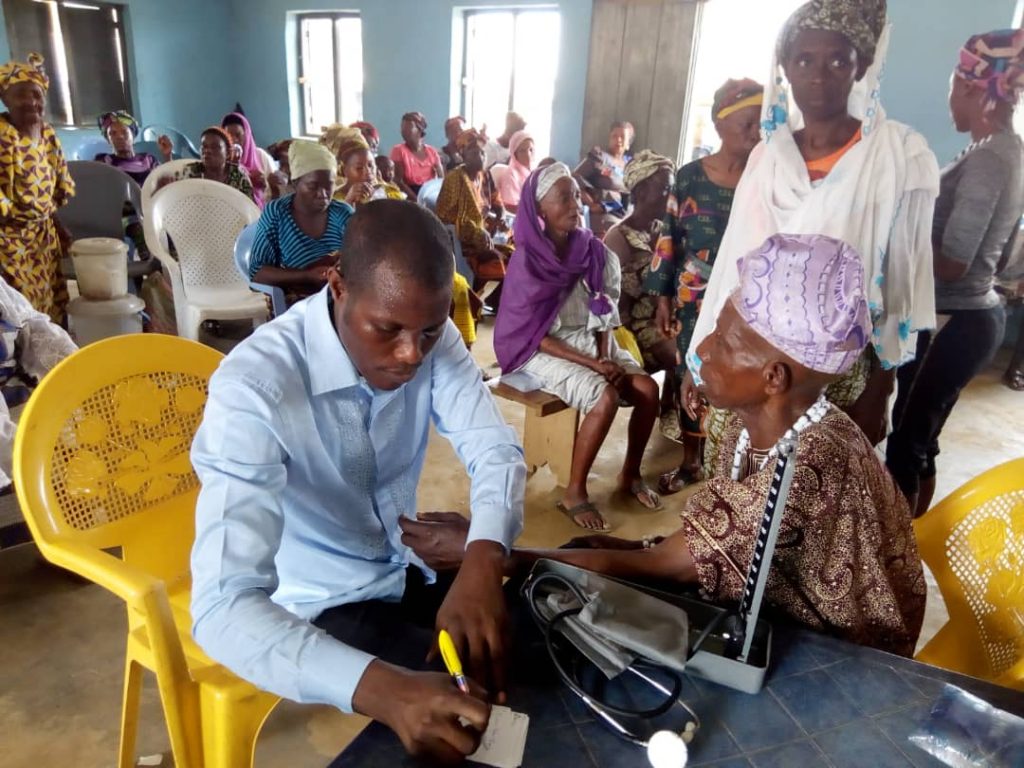 APC Chairman Olorunda North LCDA Alhaji Aminu Bolarinwa addressing the audience to continue praying and support Hon. Sakirat Adedayo Adeoye and her party APC by voting for all the party candidates.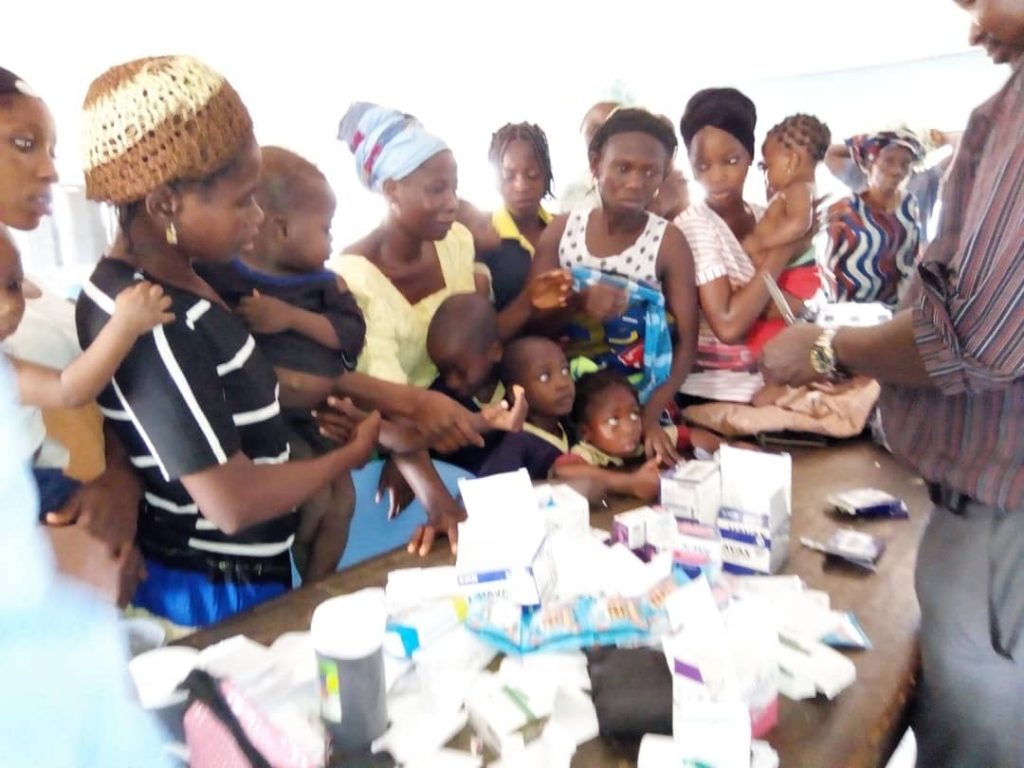 Hon. Adewale Omidiran leader of House represent the Executive Chairman Olorunda North LCDA thank Hon Sakirat Adeoye Adedayo for the initiative and urge them vote massively for APC party so that this programme will elaborated beyond the little they are striving to do now….
And Hon Sakirat end it up by reminding them that the only access road leading to Oba was tarred by Chief Bisi Akande regime and we can get more of this if you support my Party by voting in all our candidates in this forthcoming general elections.
God bless you all…..