Glory and adoration be to the almighty Allah who spared my life from birth fifty years ago till today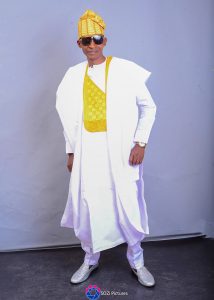 Though it was rough and tough but, I must give glory and adoration to the almighty Allah who spared my life this far for many of my colleagues have passed away while many are in hospital battling with one ailment or the other but,mine is not like that and this is possible not because I am perfect or wise but due to the mercy of the almighty God .
Which of the favors of almighty Allah can I deny? definitely non.
In the 90s when I was in Kaduna state learning trade under my master Skido electronics, Kusfa road, Kaduna an incident happened to me then which led to my deportation back home, people thought I would die then because of the kind of sickness that I was infected with but, to God almighty be the glory I survived the sickness as tough as it was then and when I later went back to Kaduna, my former base in January 1994 some of my friends at Kaduna then thought I was dead and never believed I was the same "Gambo" the name I was popularly known with  in that area then that returned back to them after almost four years that I left Kaduna due to sickness .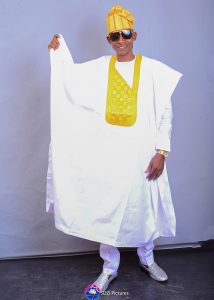 If I look back and reflect on what I have passed through in life, I always give thank to my creator though I am not rich but I have peace of mind and I am blessed with children and even grandchildren even at my age and this was made possible because I was unable to further my education after concluded my secondary education at Ede Muslim grammar school in the year 1987. After my secondary education I made attempt at the government technical college Osogbo in 1988 and I was given admission  but, because there was no financier who will sponsor my education then I have to resigned to fate and went to learn trade at Kawo Kaduna and later got married immediately I graduated as Electronics technician under my master. This made the early marriage possible then and became a blessing in disguise, now I am a grandpa courtesy of early marriage which was due to lack of financier for my educational pursuance
Destination can be changed but destiny can not, as at today I am an under graduate in one of higher institution of learning in the state of Osun courtesy of a good Samaritan who saw the talent in me and came to my aid academically and took over all the responsibilities in this regard. May Allah continue his blessing over all my benefactor especially the one God used to lift me up academically after 32years that I left secondary school .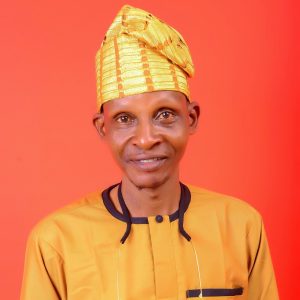 Today 17th of December 2019 I am Fifty years on the surface of the earth and I thank God for all he has done for me and my  family, Alhamdulilahi robil alameena.
How I wished I could celebrate this in a unique way but,unfortunately I will not be able to but, only organize prayers with my Alfas and do it in low key manner with family and some friends around 3-4pm today at Jamaflex Plaza Dada estate in Egbedore south LCDA, state of Osun.
Happy golden jubilee to  me and many happy returns.
Yours truly Adabanija Qomarudeen Idowu.
Omo Olúfón Adé
Omo Èrùjèjè Àdúgbò
Omo Òlésin l'éèkàn Baba tòmídé
Osókanlú abesín powólérin
Óní bíkú òpàfòn, bí ñkan kòsòwá, yíój'órúko t'èyìn ñjé bód'òla
Omo Enun l'oká fiís'oró
Àdábáníjà Okùnrin Ogun
Gbanbàtà k'ósubú
Eni Ìjà kòbá níípa'raarè l'ókùnrin.