ACCEPTANCE SPEECH AS THE NATIONAL COORDINATOR ASIWAJU GRASSROOT FOUNDATION (AGF)
Let me use this medium once again to remember our hero and comrade who died few month ago, we are deeply in tears and sorrow, Otunba Adeleye is no more and we shall continue to remember him for the effort he put together to sail the ship of this Organisation to this level, Otunba our late National Coordinator rest on…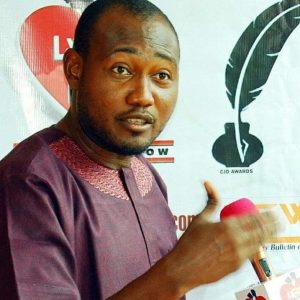 To all the national executives council of Asiwaju Grassroot Foundation I say Solidarity greetings to you all.
It is my greatest delight this day for your trust, confidence and faith you bestowed in me as the National Coordinator of this Organisation. With all the opportunities and challenges that come with my acceptance to serve us all as the National Coordinator, I am of the belief that this journey will not be a smooth ride one if I am to walk it alone: however, we thank our Mentor Asiwaju Bola Ahmed Tinubu that recognizes the importance of Youths and building more Leaders as it is through this all inclusive toothlage and mentorship. Today we have move with the cerebral of knowledge and understanding couple with the dedication into progressive family , we know that success is becone.
Let me take this opportunity to acknowledge the tremendous and adorable initiatives that were undertaken by the previous leadership of this Great Organisation Indeed you are an inspiration and motivators, today I challenge all the members across the globe to specially take this new task and assignment of electioneering campaigns next year as our major priority.
We are going to improve on our programs of sensitization such as Symposiums, rallies, seminars and lobby to press further our programs and project so as to engage the government and our members across the state of the federation.
these great works must began immediately, I am certain that this team that we have shall continue from where late Otunba Adeleye stopped, we shall even do much better because I have faith in this team.To our members who depend so much on us, we shall deliver our aims and objectives. The journey to great hight just begins.
We will welcome your support, inner criticism and encouragements, this will strengthen us to achieve the desire results.
I Thank you all,
God bless Asiwaju Bola Ahmed Tinubu
God bless Asiwaju Grassroots Foundation
God Bless You All
Solidarity Forever.
Comrade Ishola Olateju Adunni Olorungbebe.
National Coordinator
Asiwaju Grassroot Foundation.(AGF)